Atlantic Swell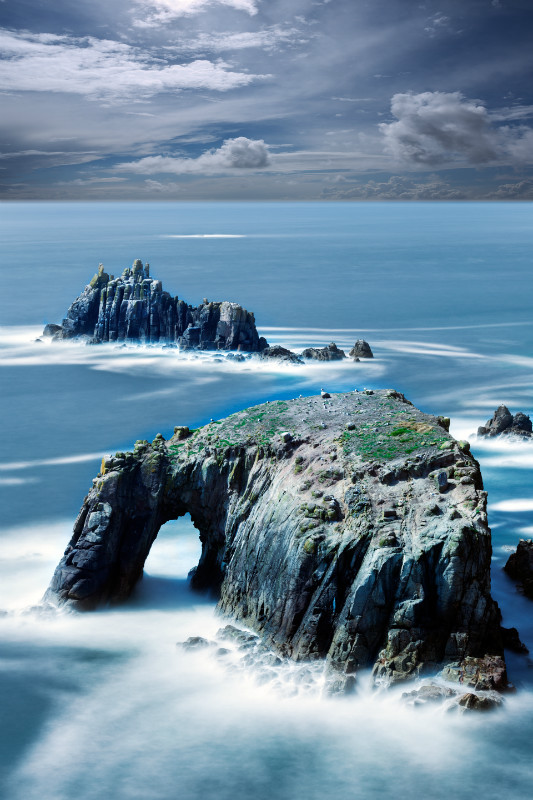 Lands - End Cornwall .

Lands
End has an all most mythical feel to it
The end of the world a place of legends unicorns and dragons . Even the names of the rocks that jut in to the sea like defiant sea monsters , Enys Dodnan / armed knight sound mysterious .